Voice your opinion! Review Honda Center Rawalpindi now.

publish date: June 02, 2017
Excellent Services and good value for money
I am using the services of Honda Services Rawalpindi from last 5 years. Their technical guys are amazing.. they solve your problem and follow the complete company standards and procedures that ensures the safety and quality that means good value for money and satisfaction. One of their guy Named Kamran has great deal of experience and he knows his job well and likes it well done..

thumbs up Honda Center Rawalpindi.. Keep up the good Work!!
Saad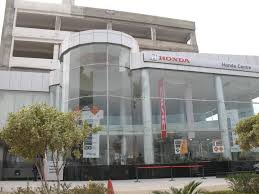 Honda Center Rawalpindi is rated 5.00 based on 1 reviews